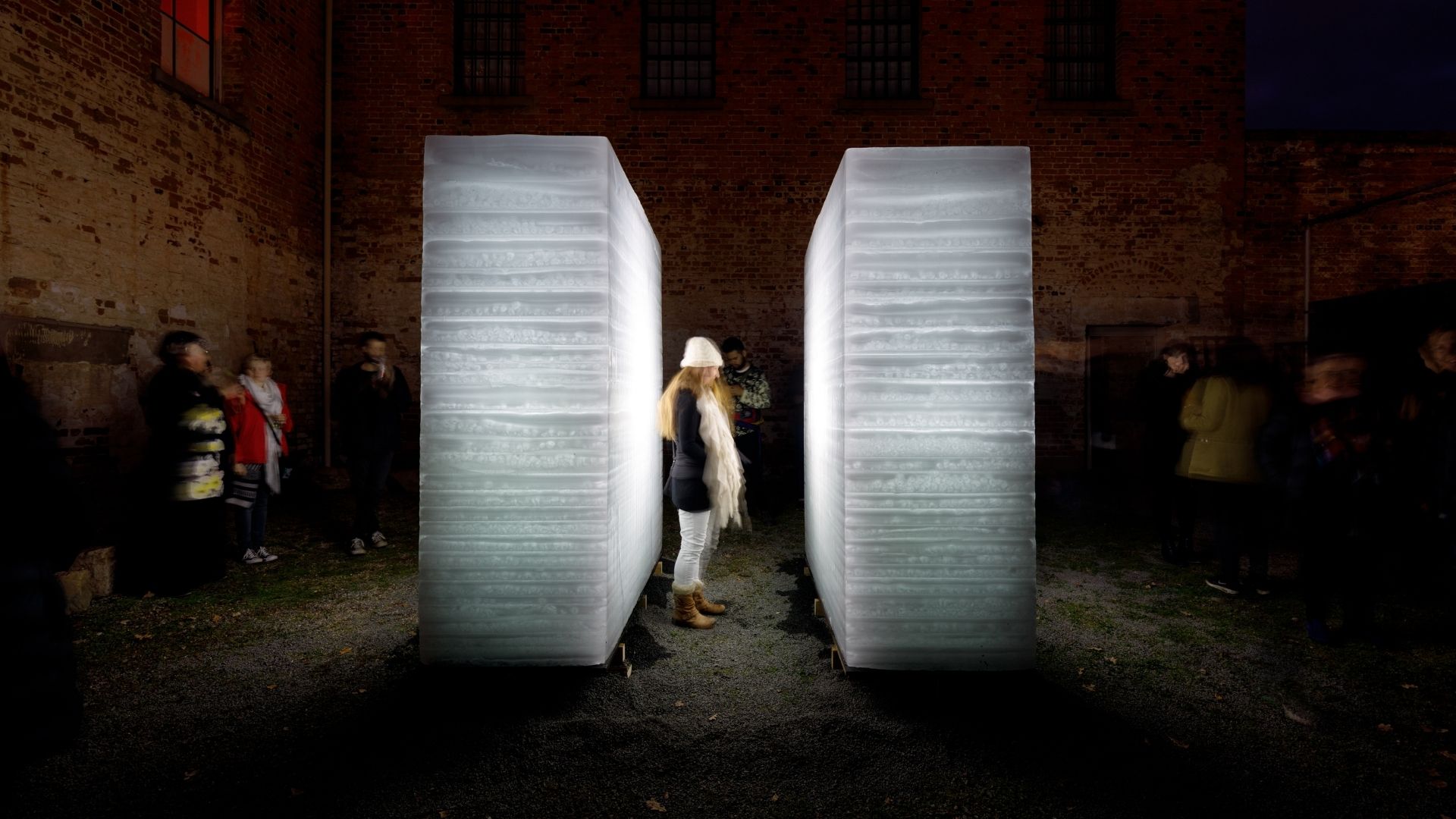 WED 26 MAY—SUN 6 JUNE
|
Golden Square Car Park
Glowing, frozen blocks of lake and civic water on a car park roof slowly melt, leeching out into the city.
Looming on top of Golden Square (our vortex of contemporary art in Chinatown) are hulking 4-tonne blocks of ice—RISING's new commission By This Lake, by visual artist Lucy Bleach.
Embedded within the blocks, beneath layers of frozen inland lacustrine and tap water, hydrophones capture the sounds of the slowly cracking ice, and large chunks of granite (the very same stone used to build Parliament House) lie latent. As the water slowly leeches out into the street below, chisel scars dating back to the rocks' removal from a Mount Alexander quarry become visible. And wrapped around each boulder, a slow pulse of light translates the stones' approximate 358-million-year journey from their moment of formation to the Chinatown rooftop.
As with much of Bleach's work, By This Lake distils vast swathes of time and massive geological forces into a work of transformative, textural beauty.
IMAGE CREDIT: Peter Mathew
You may also be interested in