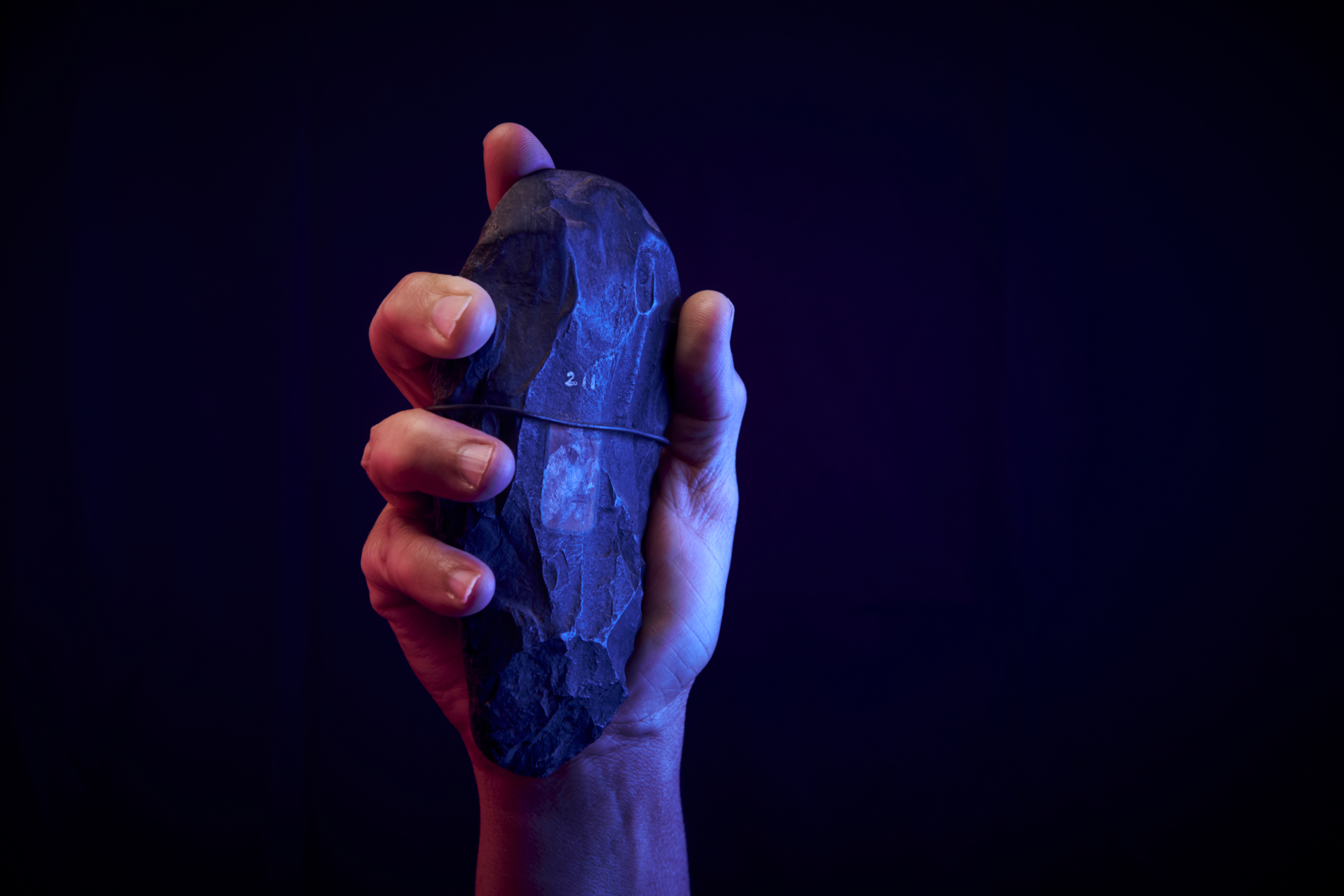 Thu 6 May—Thu 17 June
|
Melbourne Museum
Presented with Museums Victoria and YIRRAMBOI
First Peoples artists respond to the collections of Museums Victoria in a city-wide presentation of performance and visual art.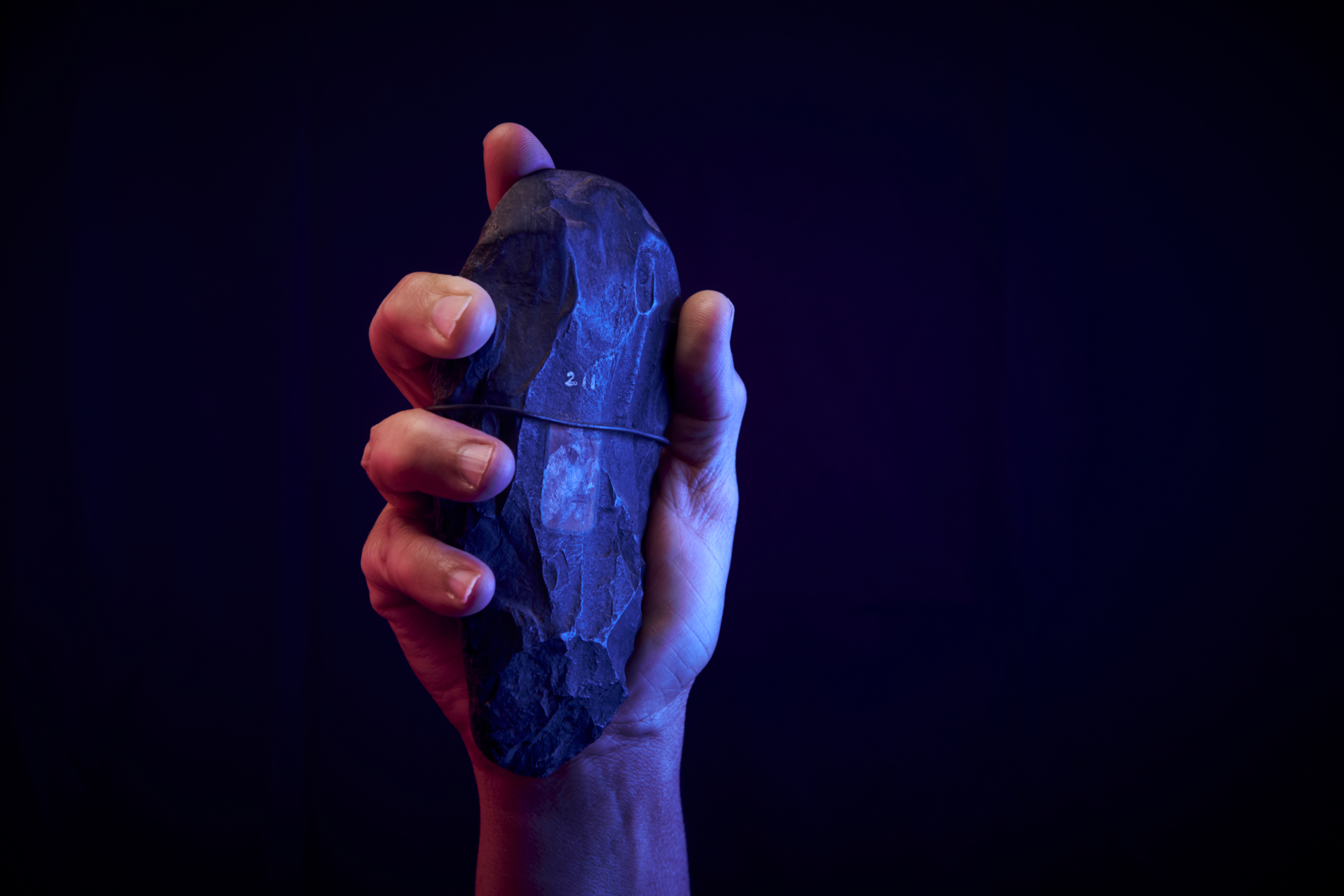 regenerate: bring into renewed existence; generate again
disrupt: the act of stopping something from continuing in the normal way
restore: to bring back into use something that has been absent for a period of time
Objects occupy a space in the multiverse of time, acting as portals of memory and experience, both light and dark. In a museum they carry histories of wisdom, trauma and intrigue; but behind glass and walls—and in the absence of human connection—some stories remain untold. Uncovering these truths allows new futures to emerge.
MOVING OBJECTS asks First Peoples artists to create new work responding to the significant collections of Museums Victoria. Presented as projection, installation, and performance across the city, the work is a manifestation of the transformative potential of opening up access to collections held in museums; continuing the connections to historical material through contemporary creative practice.
DR LOU BENNETT AM (YORTA YORTA AND DJA DJA WURRUNG), WURUKUR DJUANDUK BALAG—ANCESTORS ARE CALLING, 2021.
With special guests Uncle Herb Patten (Ganai-Kurnai, Yorta Yorta and Wiradjuri), Aunty Joy Wandin-Murphy (Wurundjeri), Emma Donovan (Naaguja),Deline Briscoe and Silo SQ.
Song composed in multiple First Peoples languages speaking to the spirit and energy of objects, held in museum collections, calling for their families to take them home.
performers: DANIEL RILEY & ARCHIE RILEY (WIRADJURI), MULUNMA — INSIDE WITHIN, 2021
Lead artist choreographer and director Daniel Riley (Wiradjuri). With composer James Howard (Jaadwa) and film maker, director of photography, editor Cass Mortimer-Eipper.
A meditation on the body as the archive; and differing Western and First Peoples archival ideologies. Contemporary dance and choreography projected onto Melbourne Museum from dusk to dawn.
FIRST PEOPLES VISUAL ARTISTS
Through posters, large scale prints and installation the following artists have developed new work for MOVING OBJECTS, showning across the city. The collected works are a call and response between the historical collections of Museums Victoria and the artists' individual practices, that speak to themes of country and cultural connections across Victoria and New South Wales. Until Thursday 17 June.
Jarra Karalinar Steel (Boonwurrung, WembaWemba)

Coree Thorpe with daughters Ngari and Kyah Thorpe (Wurundjeri, Gunnai, Yorta Yorta and Gunditjmara
Brian Martin (Bundjalung, MurraWarri and Kamilaroi)

Jenna Lee (Larrakia, Wardaman and Karajarri)
Moorina Bonini (Yorta Yorta Dhulunyagen)
By Kaiela Arts Shepparton
"When community access and connect to objects the spirit of the collections are renewed and activated, the colonial powers that collected them decentred, new voices heard and the old brought back into being. Contemporary practice and artistic intervention in museums are crucial for the ongoing cultural maintenance of the objects, it provides opportunity to reflect on our past and to create futures for the next generation to understand and connect."
—Kimberley Moulton (Yorta Yorta), MOVING OBJECTS curator, RISING Artistic Associate and Senior Curator South Eastern Aboriginal Collections, Museums Victoria
IMAGE CREDITS: DR LOU BENNETT, DJA DJA WURRUNG AND YORTA YORTA HOLDING A DJA DJA WURRUNG STONE TOOL, C1860S FROM MUSEUMS VICTORIA COLELCTIONS.