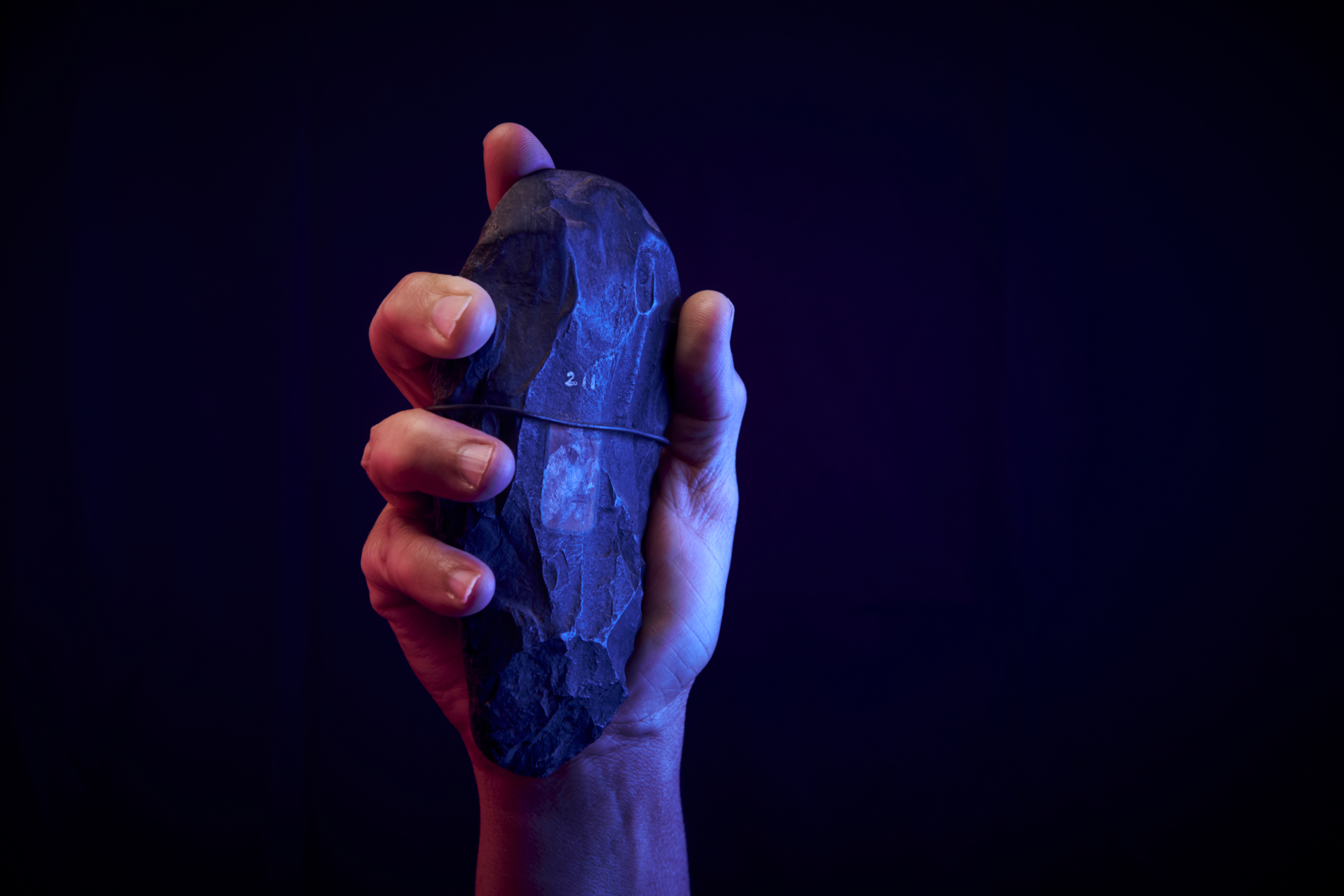 Brian Martin is a descendant of Bundjalung, MurraWarri and Kamilaroi peoples and has been a practising artist thirty years exhibiting in the media of painting and drawing. His research and practice focus on refiguring Australian art and culture from an Indigenous ideological perspective based on a reciprocal relationship to Country. He has published numerous essays and articles and is an impassioned educator and communicator. His work has been recognised in various art prizes and is held in various private and public collections including the National Gallery of Victoria. His publication history has investigated the relationship of materialism in the arts to an Indigenous worldview and Aboriginal knowledge framework and epistemology. He has further reconfigured understandings of culture and visual practice from an Aboriginal perspective. Brian is the inaugural Associate Dean Indigenous in the Faculty of Art Design and Architecture (MADA) at Monash University, where he leads the Wominjeka Djeembana research lab and is honorary professor of Eminence with Centurion University of Technology and Management in Odisha, India. He is represented by William Mora Gallery, Richmond.
ARTWORK The Agency of Bunggabi (trees) 2021
"This work is a collection of charcoal drawings articulating the agency and importance of Country. These Countryscapes are a presentation of Bunggabi (trees) with a shield that floats across the surface. The shield from Boon Wurrung Country and Museum Victoria's collection, links our own relationality to Country and Bungabbi. Through research in the collections at Melbourne Museum with Boon Wurrung traditional owner N'arweet Dr Carolyn Briggs AM we connected to multiple cultural materials that are made from Bunggabi, including shields, coolamons, canoes, musical instruments, to name a few. It is significant to connect cultural material with contemporary practices as it revitalises our ancestral past and demonstrates that Indigenous cultures are about the interconnectedness between memory, practice and Place."—Brian Martin
Jenna Lee is a Larrakia, Wardaman and Karajarri, Asian (Japanese, Chinese, Filipino) and Anglo Australian woman whose contemporary art practice explores the transformation of the colonial printed word through the ritualistic acts of analysis, destruction and reconstruction, seeking to translate the page into a new tangible language. As an interdisciplinary artist, Lee's work incorporates sculpture, installation, weaving, moving image, photography and projection with a reoccurring use of paper, the colonial printed book, language and text. Lee's practice is strongly influenced by material, method and process as well as her overlapping identities, paternal teachings of culture and maternal teachings of papercraft.
In 2020 Lee was the recipient of the Wandjuk Marika 3D Memorial Award at the Telstra National Aboriginal and Torres Strait Islander Art Award (NATSIAA), a finalist Ravenswood Australian Women's Art Prize, National Works on Paper Prize and as well as The Libris Artist Book Prize and 15 Artist Prize. In 2019 Lee was the recipient of the Australia Council's Young and Emerging Dreaming Award, presented at the National Indigenous Arts Awards as well as one of 10 finalists in the prestigious John Fries Award for emerging and early career Australian and New Zealander artists. In 2018 Jenna was a finalist in the 35th NATSIAA, a finalist in the 2018 Blacktown Art Prize, as well as winning the tertiary category in the Libris Artist Book Prize for her the loose-leaf artist book 'A Plant in the Wrong Place'.
ARTWORK Larrakia, Karajarri & Wardaman Light of an Invasive Native, 2021
"Just as plants need light and air to survive and thrive, we as First Nations people need connection to our cultural and ancestral objects. Our connection and access to museum collection stores bring light to these dark hidden places and in turn breath life and energy into the objects that lay dormant. Light of an Invasive Native depicts the pitch black darkness of museum collection stores as well as the resulting light and energy that radiates when our botanical and cultural collections are accessed and activated.
This exchange of energy, between people, collection and object is made possible only when we as First Nations people and communities have agency to activate these archives. Transforming them into living, breathing spaces, no longer silent, but part of the continuous cycle of culture. This energy exchange also speaks to the universal connectedness between caring for country, our plants and our cultural objects and practices. By caring for our land we have access to the plants, fibres and pigments which we transform into objects and artwork which maintain and preserve our culture.
Light of an Invasive Native is the final iteration of a almost 3 year ongoing body of work which uses images captured of a collection of Australian native gum trees in the Kew Gardens, London. While living in the UK I personally gathered fallen leaves, seeds and bark from the four giants, capturing images of their textures and tones. Overcome with a need to document, to archive their resilience - their invasive survival. The images used include a giant Spinning Gum 'collected' in Victoria and transported to Kew where she still stands today.
Far removed from their country, I found comfort in the plants' ability to thrive in a hostile environment, drawing parallels between this 'living collection' and the collections of our objects all over the world, laying dormant in the dark, waiting for us to turn on the light."—Jenna Lee
Jenna Lee is a interdisciplinary artist whose practice is strongly influenced by material, method and process as well as her overlapping identities, paternal teachings of culture and maternal teachings of paper-craft.