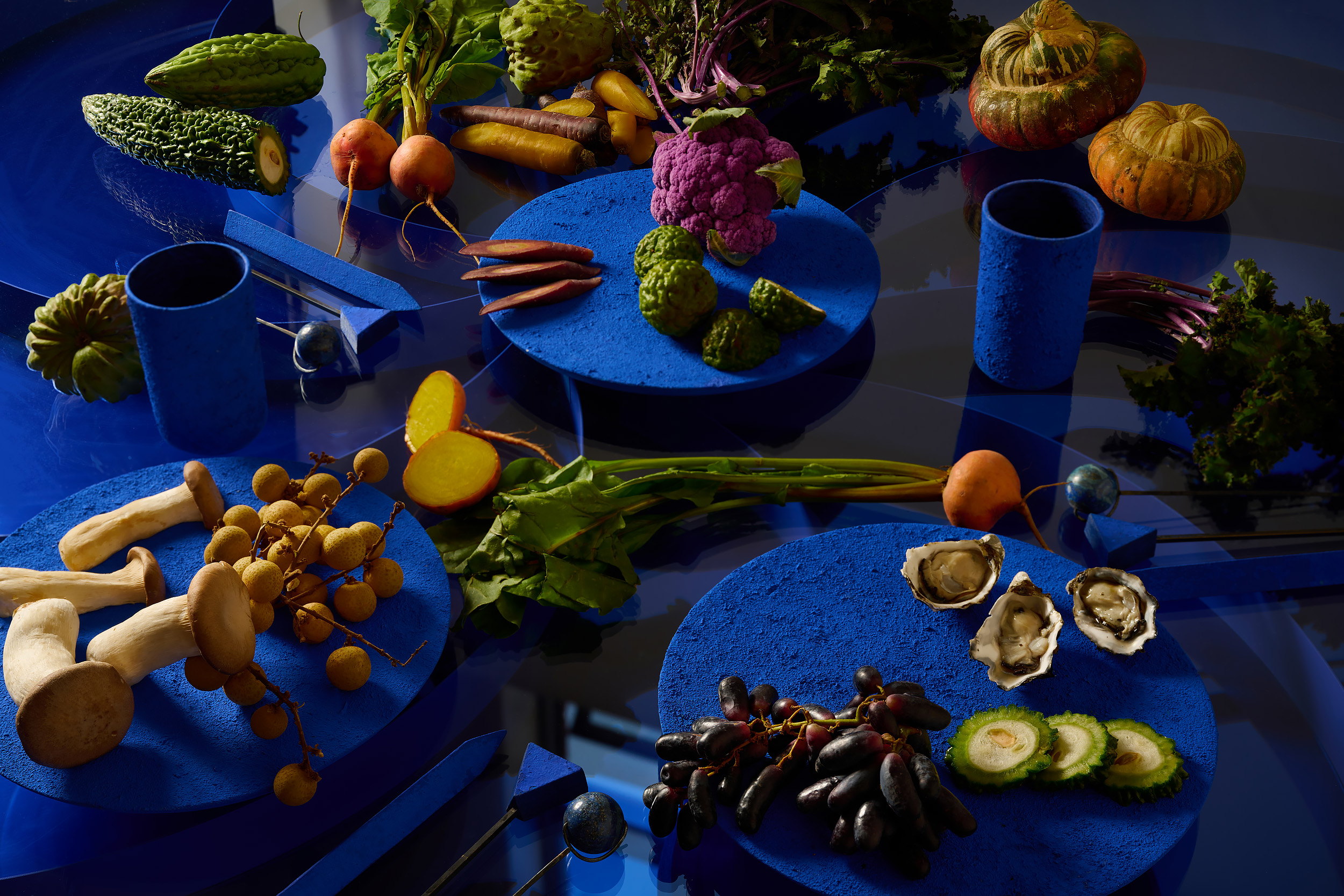 Wed 2—Thu 3 June
|
Melbourne Town Hall
A bespoke banquet on the dark side of the moon.
Light reflects from the vessel's surface. Liquid fills a crater-like crucible. The moon turns as the organ tolls—a grand countdown to culinary contentment.
The Dinner Party is RISING's bespoke banquet—the bistro of your dreams inside Melbourne Town Hall's grand Main Hall. Ascend to a higher plane surrounded by innovative interiors that play with light, shadow and texture by designer Danielle Brustman. It's a transforming, multi-course, theatrical dining event illuminated by a giant glowing moon.
Each course is beamed to your table by one of four pioneering Melbourne chefs, who combine sustainably sourced produce with technical alchemy. First up, there's Dave Verheul, the kitchen mastermind behind beloved CBD institution Embla; next, it's of-the-moment-chef Rosheen Kaul, who's leading Etta's kitchen to new heights; then, your plate will be filled by Andreas Papadakis, champion of elevated Italian dining at Tipo 00 and Osteria Ilaria; and lastly, Kay-Lene Tan—Executive Pastry Chef at Coda and Tonka—rounds off your night.
Tickets include a four-course animal protein or vegetarian menu, with drink pairings available as an added extra.
The truth is out there—now eat it.
IMAGE CREDIT: PETE DILLON